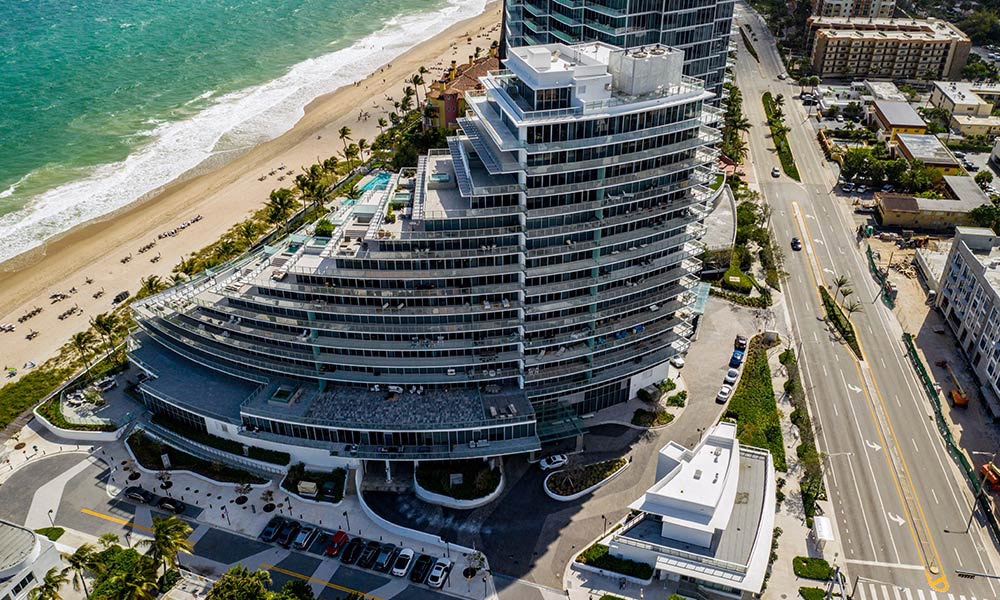 Residents Seeking Luxury Moving to Fort Lauderdale Beach
What's better than waterfront homes? Waterfront homes in beautiful and sunny Florida that also has no state income tax. As many look to move out of polulation dense areas such as California and New York, they look to Fort Lauderdale Beach for their first shot at waterfront home ownership. Even local empty nesters who've sold their homes and are now looking to fulfil their dreams of living on the beach as well.
Fort Lauderdale Beach has many luxury offerings that satisfy even the most discriminating of tastes. From high-end shopping and dining to nightlife that rivals the most major metros. Long standing beachfront condos are in high-demand and very nicely appointed, and have been joined by new construction, like the Auberge Beach Residences and Spa, that take luxury to the next-level.
While job pay may not be equivalent to other markets, work-from-home has allowed people to enjoy the best of both worlds. Living and enjoying the beach lifestyle while still being employed by a New York firm or Silicon Valley startup. There are many benefits to life in South Florida and if you're looking to make the move feel free to reach out to us with any questions. We love helping those out-of-state looking for their little slice of paradise here in South Florida.