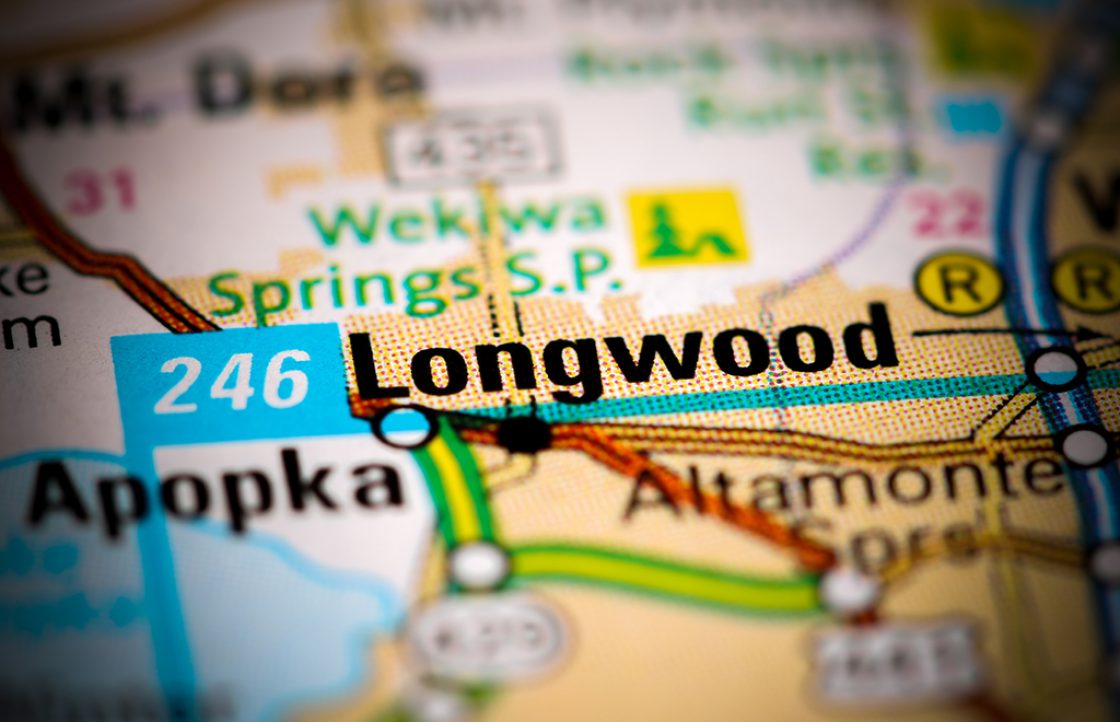 FIND YOUR HAPPY PLACE
LONGWOOD
Just fifteen miles norht of Orlando in Seminole County sits Longwood, a charming city made up of more than 90 neighborhoods. Longwood is bordered by Lake Mary to the north, Winter Springs to the east, Altamonte Springs to the south, and Wekiva Springs to the west. It's also close to many major cities where there are attractions galore, such as Orlando, Tampa, and Jacksonville.
The city of Longwood has a population of more than 21,000 and offers residents a suburban feel. Longwood has been called one of Florida's best-kept secrets and the reason is clear. The charming destination in Central Florida has a lot to offer people of all ages, including plenty of outdoor recreation, a rich arts scene, and convenient access to many nearby attractions, such as Walt Disney World and Universal Studios.
Longwood offers residents the best of both worlds. The city is small enough that you feel like you are part of a community, but large enough to offer ample entertainment options and career opportunities. It draws in families in search of a safe place to live, as well as professionals looking to relocate. It's also a popular place for retirees who want to live out their golden years in a quiet, laid-back neighborhood.
LIVING
If you're looking to purchase a home in Longwood, you'll likely be impressed with the selection of beautiful properties. From modern and contemporary homes to craftsman-style and historic properties, there is truly something for all tastes and budgets. The Historic District is where you'll find some incredible architecture, such as the 1873 Inside Outside House, now home to a small business. Longwood also has countless new builds, including upscale townhomes, condos, and single-family residences.
WORKING
The city of Longwood is known for its strong job market, allowing residents the opportunity to work close to home. Some of the area's top employers include South Seminole Hospital, Collis Roofing, FedEx, UPS, Pemberton Attachments, and Comprehensive Energy Services. The cost of living in Longwood is lower than the national average and the average one-way commute is 29 minutes.
DINING
Longwood has a versatile food scene that caters to all types of people. If you enjoy good Italian food, head to Café Paisano for delicious pizza, garlic rolls, and tasty cheesecakes. Colombia La Bella Longwood is a popular Colombian eatery serving options like beef and pork belly. Other places you'll want to check out while living in Longwood include Mykonos Authentic Greek Cuisine, Golden Thai Restaurant, and Rookies Cantina.
WEEKEND EXPLORING
No matter what types of activities you enjoy, you're bound to find something to do in Longwood. Outdoor enthusiasts can kayak, canoe, or paddle up the beautiful Wekiva River on Wekiva Island. Big Tree Park offers a boardwalk, playground, and picnic tables, allowing residents to stay active while taking in the scenery. If you have children, consider a family trip to the Aiguille Rock Climbing Center or Sanford Orlando Kennel Club where you can watch the horse races and bet on the winner.
OFFICE
3924 N OCEAN BLVD
FORT LAUDERDALE FL 33308